We've got your back.
SGW Integrated Marketing is a well-established, full-service NJ marketing company. Since 1990, we have provided essential marketing and advertising solutions to many satisfied clients. From global to local brands, and no matter the size or legacy of the business, SGW's goal has always been to provide the customer with peace of mind that their marketing is doing all it can to develop their brand and build stronger bonds with their audience.
SGW's client retention rates are driven by a nimble and action-oriented team that supports the highest level of customer service, best practices in project management and quality standards. Our team goes the extra mile to achieve total client satisfaction, and our customer relationships are renewed nearly 100% of the time.
Our President and CEO, Beverly Barnes, and our Senior Partner and CMO, Frank Giarratano, work with the entire SGW team to make sure you always get the results you're looking for.
We are a Minority and Women-Owned Enterprise (MWBE).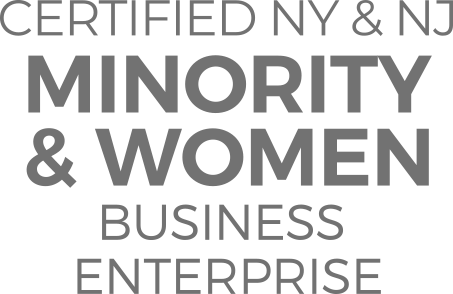 What makes us different:
Award-winning work
Diverse industry experience
Cross-media expertise

Traditional marketing
Digital agency

Minority-owned, Women-owned, Small Business certification
Well-established NJ marketing company
Results- and data-driven
Experts at creating brand/audience connections
Enhanced marketing analytics
Longevity of client relationships